The new direction of "machine substitution" - collaborative robots will account for 30%
---
---
The emergence of collaborative robots has created a new model of industrial automation. The deployment of industrial robots has traditionally required significant capital investments, teams of engineering and programming experts, and lead times of months. Large-scale industrial robot deployments can take years and tens of millions of dollars to complete. This is before taking into account the cost of ongoing maintenance, programming and technical support.
How do collaborative robots scale automation?
Cobots change that, offering manufacturers a viable alternative to traditional complex, expensive and time-consuming, "all-or-nothing" automation approaches with a modern, human-friendly automation paradigm . They can be used in many industries such as electronics manufacturing, metal manufacturing, and more. Cobots are cheaper and easier to deploy than traditional robots (even by people with no experience in robotic construction), and have expanded automation applications to more small and medium businesses.
Unlike traditional robots, cobots can be safely deployed in the same workspace as humans without extensive safety precautions, which of course must be subject to risk assessment. The small footprint, safety features, and cage-free deployment of cobots in most industrial and manufacturing environments have greatly increased the appeal of cobot technology, which has seen rapid global growth.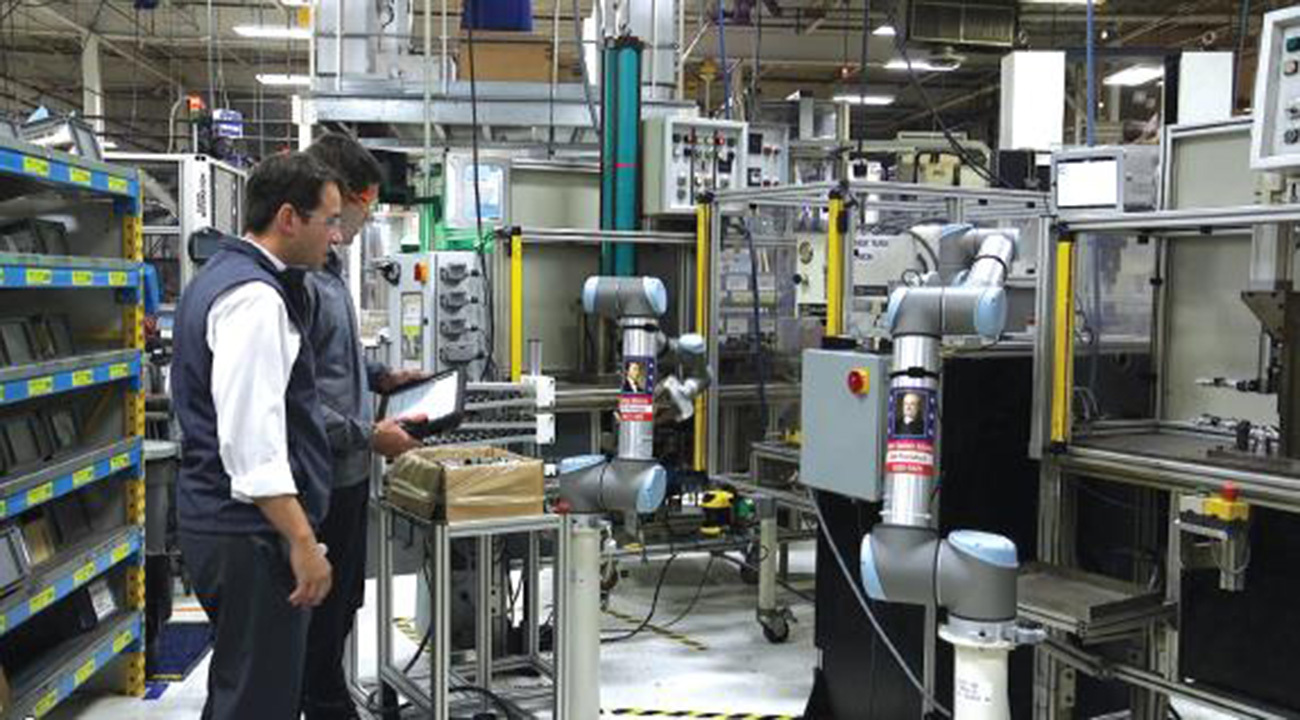 Figure 1: A factory operations manager says: "Cobots have allowed us to grow, expand, create more jobs, and divert our most valuable resources to new projects where technology is most needed. If you rely solely on hiring With new employees, we will never be able to triple the size." The UR10 cobot is responsible for machine maintenance, assembly and product inspection. Image credit: Universal Robots
Cobots can be deployed close to humans without special enclosures (after risk assessment) and are easy to program. They can also take over repetitive, onerous tasks (stressing and hurting workers), which can lead to huge improvements in ergonomics in existing work environments. This enables human workers to focus on higher-value tasks. Cobots also offer 24/7 availability and consistent performance compared to tasks performed manually, increasing quality and efficiency.
The shortage of available labor is a long-term challenge facing manufacturing, exacerbated by the COVID-19 pandemic; in a December 2020 National Association of Manufacturers (NAM) survey, 62.4% of respondents believed attracting and retaining high Quality workforce is their main business challenge.
For manufacturers, collaborative robots are an effective way to address these labor gaps, increasing production and throughput, and improving quality even in the face of labor market shortages. As it becomes increasingly difficult to find the right workforce for tasks such as material handling, welding, small parts assembly, computer numerical control (CNC) machine maintenance, and welding, collaborative robots have begun to fill the gap.
According to the International Federation of Robotics (IFR), in the field of industrial robots, collaborative robots are the fastest growing market segment. According to a report by market analyst BIS Research, the global collaborative robot market was valued at approximately $674.9 million in 2020 and is expected to grow at a compound annual growth rate (CAGR) of 28% through 2025. Likewise, Emergen Research predicts that sales of collaborative robots will climb to $9.3 billion by 2027, up from around $700 million in 2019.
Early adopters of collaborative robotics have new ideas: automation can be safely deployed around humans; automation can be programmed and deployed by manufacturing personnel rather than by industrial roboticists; and automation can be introduced without the need for existing Large-scale changes to factory layouts, which are especially valuable for smaller companies.
Key factors driving the successful application of collaborative robots
So far, early adopters of cobots have been proven right. Collaborative robots have demonstrated their utility in tens of thousands of successful deployments in industries such as automotive, manufacturing, pharmaceutical, and electronics, and are used in a wide variety of applications such as machine maintenance, assembly, finishing, inspection, packaging, and coding Duo and so on. Today, collaborative robots account for about 5% of the global industrial robotics market; research by Interact Analysis predicts this will increase to around 30% by 2027. To drive the successful adoption of collaborative robots, consider the following 7 key factors.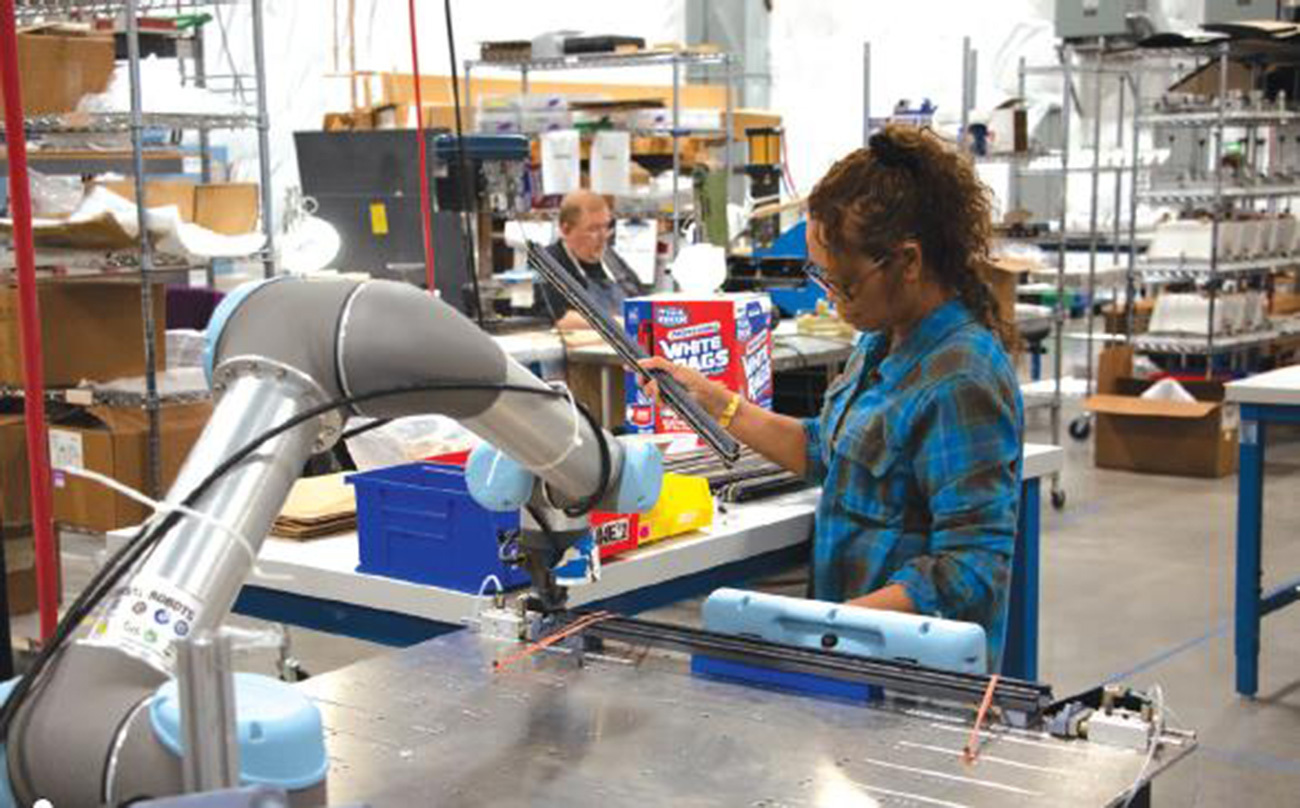 Figure 2: After a risk assessment, aerospace manufacturer Tool Gauge deployed the UR5 cobot for human-robot collaboration in a plastic assembly and distribution application. The cobot's force-limited safety system ensures that it automatically stops when it encounters an obstacle.
1. Implementation of collaborative robots
Due to its ease of use and small footprint, cobots are ideal for do-it-yourself implementations. If your application scenario is simple (such as pick and place operations), then the company should feel confident in its ability to implement it. Do-it-yourself deployments are significantly less expensive than those that require the involvement of integration experts, and are more attractive to smaller companies with limited automation budgets.
Educational resources provided by different cobot manufacturers vary in quantity and quality. Especially for those with little or no previous robotics experience, it's important to identify cobot brands that offer online training, education, and support to help deploy cobots themselves.
For more complex applications, or for any other reason, some companies do not have the ability to fully deploy. Companies need to choose between three types of integrators. a. Value-added resellers, which are usually the cheapest and can provide technical assistance to facilitate sales and recommend configurations and peripherals. b. Lean integrators, usually focusing on specific applications (such as welding or surface preparation) and calculating integration time in weeks. c. Traditional system integrators can build a collaborative robot-based unit from scratch, integrating all peripherals and hardware, which is a turnkey project. Traditional integrators calculate lead times in months, which is more expensive but also more complete.
2. Identify risk factors
Every application is different and requires unique challenges. Certain risks are inherent to the process, such as arc welding. Other risks may arise from additional complexity, such as when adding vision systems to cobots. The environment can also pose risks, especially humidity and temperature. Factors that affect equipment life, such as how close to maximum payload is when operating cobots. Please request an application risk scorecard from the cobot manufacturer, which will facilitate an informed assessment of these factors.
3. Conduct a risk assessment
Risk assessment is an integral part of the collaborative robot deployment process. Guidance on completing a risk assessment can be found on the A3 Robotics robotics website, which offers a wealth of robotics safety resources and training. Separately, the EU-funded COVR project recently released a free digital toolkit that provides information and guidance on risk assessments, case studies, safety directives, international standards and best practices for cobot safety.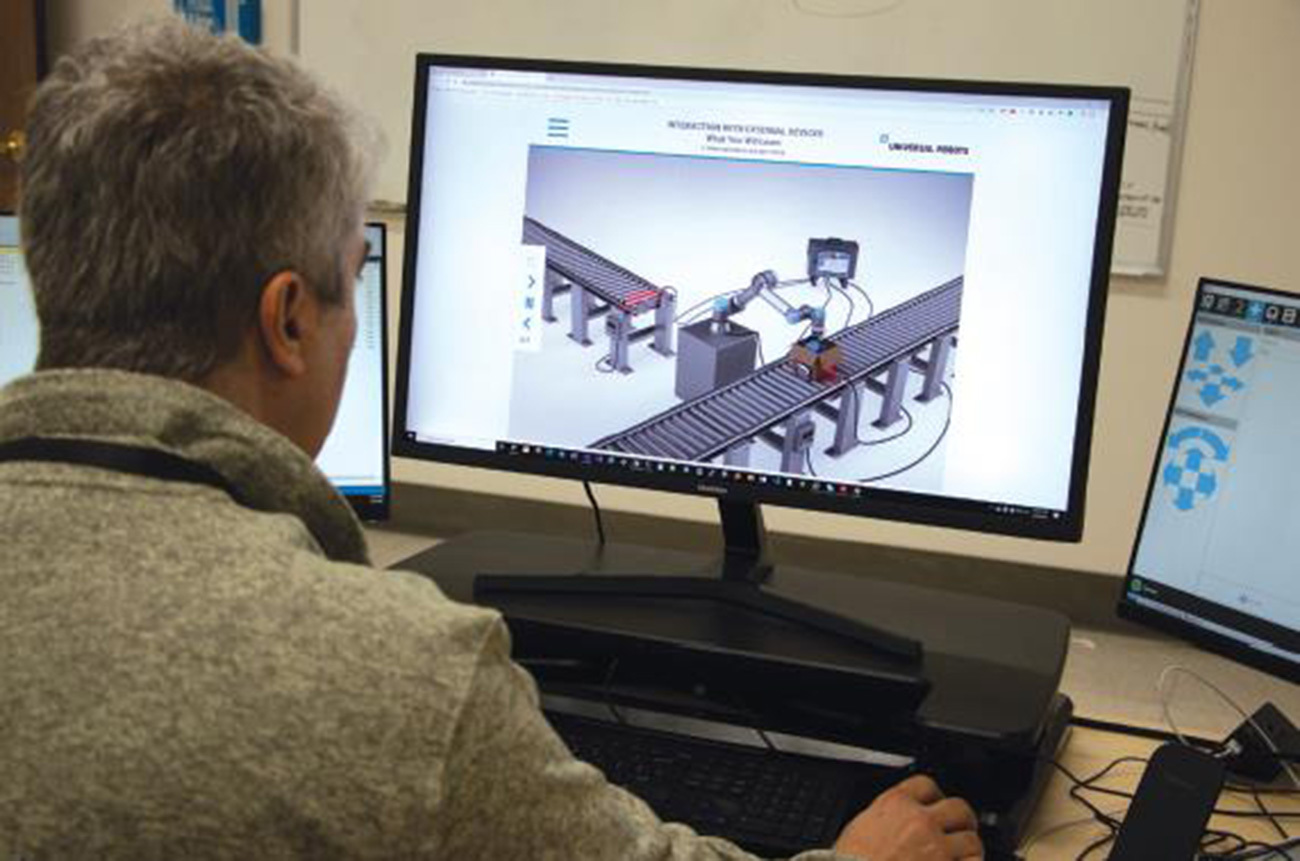 Figure 3: To learn more about UR robot setup and programming, DCL Logistics' engineering team completed free online training and free application simulations at the Universal Robots Academy.
4. Develop a detailed investment assessment
The business case for cobots is compelling, but many executives need detailed return on investment (ROI) information when making automation investments. Ask the cobot supplier to provide an ROI worksheet and instructions explaining how to calculate the total revenue of a cobot installation.
The real ROI value goes beyond labor costs. They also include Overall Equipment Effectiveness (OEE), which measures the utilization and maximum potential of equipment when it is scheduled to run, and Overall Labor Efficiency (OLE), which determines how a company uses its highest-performing people, based on availability, output and quality variables.
5. Rapidly improve operator skills
The first step in ensuring that existing employees can easily upgrade to cobot operators is to choose a cobot that is easy to use. If cobots are easy to program via a teach pendant, smartphone or tablet, etc., one of the major barriers to successful upskilling can be quickly removed.
Then, choose a cobot expert to support the technology. Because of the "surprise" cobots bring, the challenge here may not be to find a cobot "champion," but to select a few enthusiastic candidates for the role.
Find cobot suppliers who can provide educational and training resources. This will help simplify the training process and reduce implementation time. Quality also matters, so look for well-established cobot training courses, especially those with industry-recognized certifications.
6. Choose the right accessories for the application
A collaborative robot is a platform that enables applications ranging from precision inspection tasks to heavy-duty palletizing operations, but to complete the system requires some type of end-of-arm tooling. Not all cobots are the same. Do your due diligence first to ensure that you invest in a certified plug-and-play cobot that is compatible with the widest range of end-of-arm tools, hardware and software peripherals. Look for cobot brands that understand how cobots can be used in different application-specific scenarios, and offer a complete application kit, along with all the software and hardware you need to start performing a specific task.
7. Conduct collaborative robot research
There is a lot of information about collaborative robots on the Internet, and the biggest challenge is how to accurately search for them. Real-world use cases are a good place to find information about cobot deployments and applications. White papers can help focus attention on a specific application, topic or industry. With many new entrants into the collaborative robot manufacturing market in recent years, we need to focus on information from companies that have a proven track record in the field. Some interesting sources of cobot information include TüV Rheinland, A3, and the EU-funded COVR project, among others.
(Author: Joe Campbell, Universal Robots)
Article source: Control Engineering Network
Any information indicated by the information source as other media sources is reproduced from other media, and does not mean that this website agrees with its views. This article is reproduced for the purpose of conveying more information. If the source is marked incorrectly or violates your legal rights, please contact us, we will correct or delete it in time, thank you.
---