Indispensable! Three Key Steps to Successful Cobot Deployment
---
---
Collaborative robots (often referred to as cobots) are robotic devices designed to physically interact with humans in a workspace. Traditional industrial robots need to use safety guards and other equipment to protect humans while working.
Cobots are gaining popularity in both traditional and non-traditional fields and can present a unique set of challenges. While the use of cobots can be very similar to traditional robotics, the initial stages of implementation will determine how successful the system is. There are three important factors to consider for the successful application of collaborative robots: training, evaluation, and design.
Training of collaborative robots
The first step in any new technology is training. How does this device work? What are its capabilities and limitations? How will it affect our understanding of security?
The unique position of collaborative robots in the field of robotics is due to the internal design related to force sensing technology. When an external force exceeding a threshold is detected, the robot stops working, preventing human injury. During robot motion, the allowable speed and torque are also limited to eliminate unsafe contact with operating personnel. Many cobots allow these parameters to be programmed so that the level of restriction can be adjusted according to system needs. This means that those implementing the technology must be trained on the appropriate safety requirements associated with automated systems and collaborative robots.
For traditional robots, many safety strategies revolve around the separation of robots and humans, such as safety measures such as fences that restrict humans from entering the robot operating area. Surveillance devices such as light curtains and floor scanners are often used in workspaces where robots and humans share. The standard specifies the distance between the robot and the human in different scenarios.
One of the important implementation steps is to specify a security standard. It requires a change in the way safety is done with humans and robots working together. Guidelines are constantly evolving, and it is critical to stay current with industry standards and best practices. These regulations include ANSI/RIA R15.06-2012 for robotic system safety in general, and RIA R15.806-2016 for collaborative robotics technology more specifically. Technical report RIA TR15.806-2018 provides additional guidance on tests that may be required when designing collaborative workspaces. Technical report RIA TR15.806-2018 provides additional testing guidelines that may be required when designing collaborative workspaces.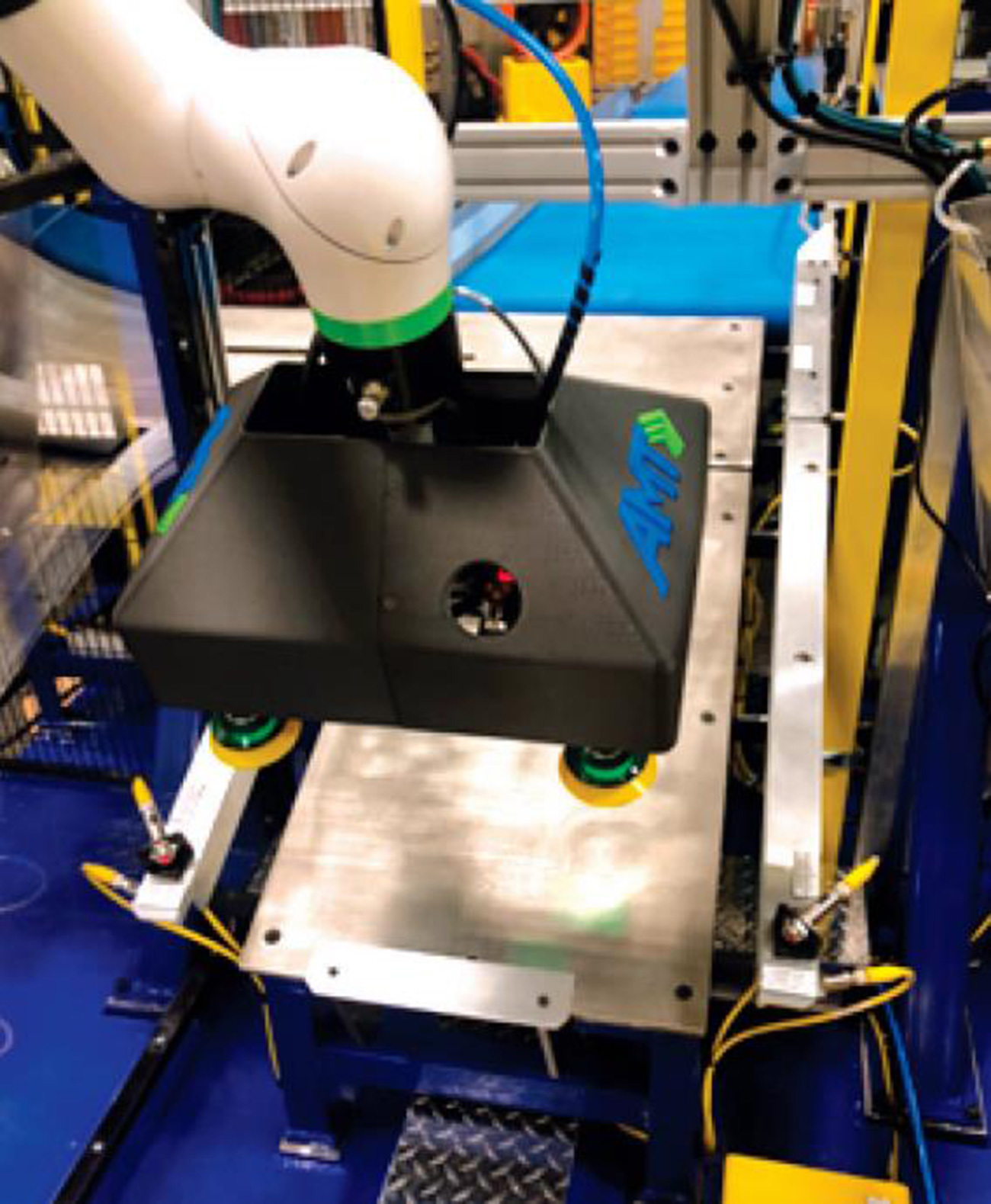 The unique position of cobots in the field of robotics is due to the internal design related to force sensing technology. Image source for this article: Applied Manufacturing Technologies
System Security Assessment
One of the most common misconceptions about cobots is that using this type of equipment makes the system safe for humans. In practical applications, the power and force limit functions only apply to the robot itself. They do not take into account any other potential hazards, including other components mounted on the main robot body, such as end-of-arm tools (EOATs).
The second key factor in implementing collaborative technology is properly assessing the security of the system. A security risk assessment is a task-based review of potential hazards in a system. Hazards are rated based on characteristics such as severity and frequency of occurrence, and then the ability to mitigate the risk by design is reviewed. This ongoing process should begin with system pre-design and continue to build. Following this type of iterative procedure will ensure that security considerations are met during design, rather than an afterthought.
A key part of this phase is thinking about which tasks will be automated. The general rule of thumb is to let humans do what they do best. This typically includes tasks involving critical decision-making, high dexterity/sensing, technical knowledge, and non-routine operations. Robots are best suited to take over repetitive and routine workloads. Programming can include decision-making processes, but this is a valid trade-off when decision outputs are limited. With cobots, this task assignment decision expands to consider its impact on risk assessment.
The assessment phase will rely on an understanding of collaboration equipment and standards. The assignment of tasks will be affected by the capabilities of the robot. Power and force limiting devices control force by limiting payload and speed. For example, the maximum payload capacity of a cobot unit produced by a robotics manufacturer ranges from 4kg to 35kg. This is lightweight compared to industrial robots whose payloads can exceed 2000kg. The arm speed is significantly limited compared to traditional robotic models, which can impact cycle time goals. Each cobot task requires a feasibility assessment based on these parameters.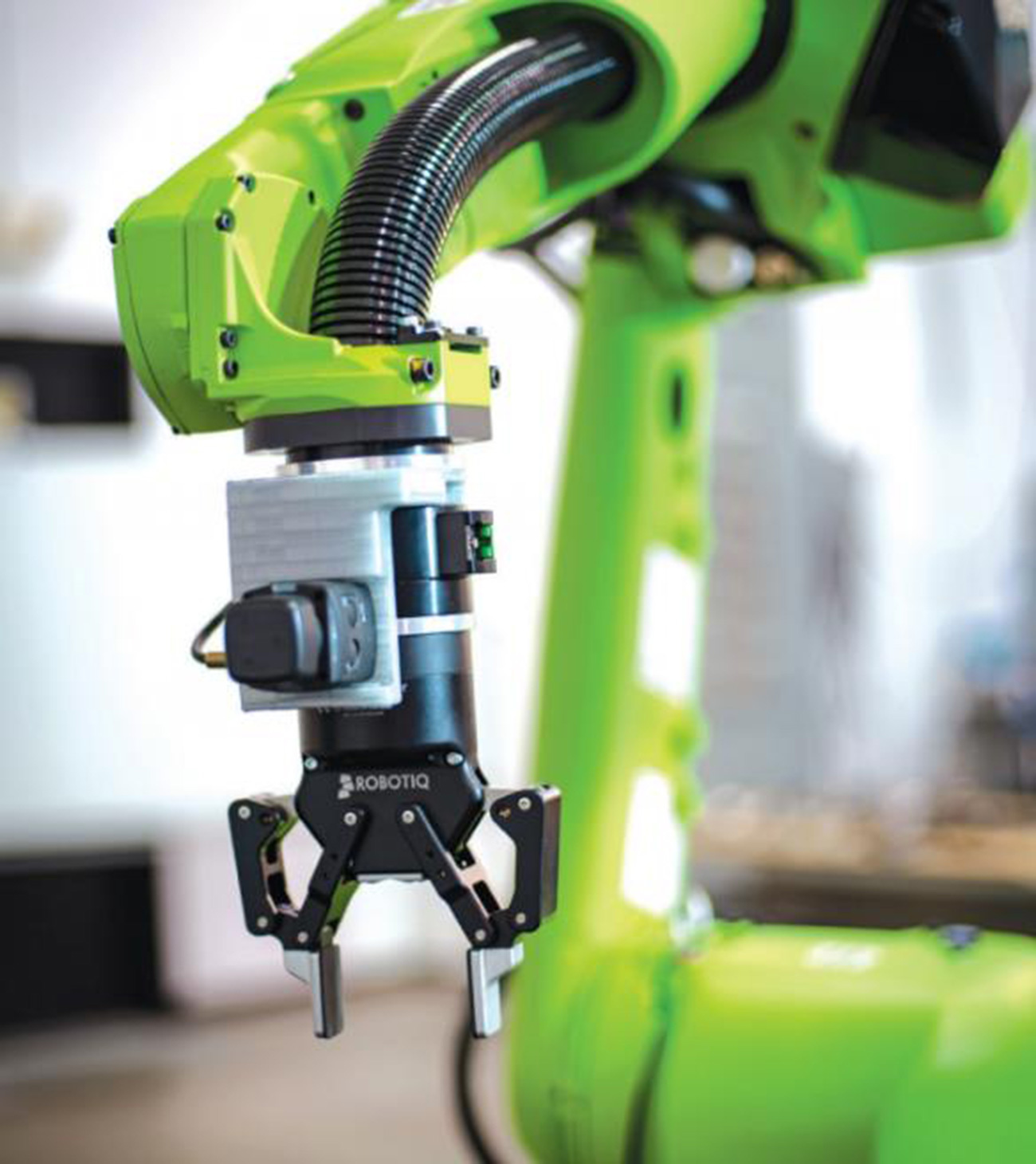 The assessment phase will rely on knowledge of collaboration equipment and standards. The assignment of tasks will be affected by the capabilities of the robot.
Design of collaborative robots
The third critical aspect of cobot implementation is design. From a collaborative space perspective, we had to include human contact analysis in the design concept. Even with cobots, it's not just a bot's problem. All tools and equipment need to be considered in conjunction with the risk assessment evaluation. Tasks must review potential crush and shock contact hazards as humans may approach the equipment.
Among the safety standards, there are norms that specify what forces are acceptable for hazards involving different parts of the human body. For example, the consideration of leg and eye contact is different. The flexibility of cobot programming and setup makes it necessary to understand these specifications and how to test them to ensure appropriate constraints on operator safety. Tools such as simulation can help identify hazards and design solutions.
Most cobot devices have rounded profiles to increase surface area and reduce forces upon contact.
Most cobot devices employ rounded profiles to increase surface area and reduce forces on contact. Similar care should be applied to other tools and equipment that are part of the workspace. This may include the use of special covers to prevent unnecessary contact and avoid danger to nearby workers. When maintenance is required, the cover can be removed for access.
Sometimes, due to the craftsmanship, certain tasks may present dangers that cannot be solved. For example, the force required to secure a part to an assembly may exceed specification limits. Another option is to use assistive devices to restrict access to controlled spaces during operations. This may involve components such as light curtains to monitor whether people enter the area around the equipment. The system design should provide safe control during mission hazard and allow for cooperation between humans and robots.
Robots are creating unique opportunities for manufacturing and automation companies. However, a lack of understanding of how to use collaboration technologies often makes the process more difficult. Treating cobots like standard bots will limit the value they can bring. Ignoring the security considerations required for collaborative workspaces will create unnecessary challenges in the build process. The key to realizing value is designing workspaces with collaboration technologies in mind from the start.
(Author: Kelly Chalmers, Applied Manufacturing Technologies)
Article source: Control Engineering Network
Any information indicated by the information source as other media sources is reproduced from other media, and does not mean that this website agrees with its views. This article is reproduced for the purpose of conveying more information. If the source is marked incorrectly or violates your legal rights, please contact us, we will correct or delete it in time, thank you.
---